Your healthcare team can help you to succeed.
Along with Mr Van den Bossche the team will include:
A specialist bariatric dietician to help you with your diet.
Specialist bariatric nurses who will help you throughout your hospital admission.
Physiotherapist you will help you get out of bed within hours of your operation. They will also look after your breathing.
The medical secretaries who will coordinate all your appointments before and after surgery.
A mental health professional (if required)
Working with Mr Van den Bossche are:
Mr I Bailey: surgeon
Mr J Byrne: surgeon
Mr J Kelly: surgeon
Dr A Sansome: anaesthetist
Dr N McGill: anaesthetist
Dr M Marsh: anaesthetist
Dr R Sutherland: Specialist Bariatric Dietician and Lead Nutritional Manager
Surgeon: Mr Michael Van den Bossche MD, FRCS, FICS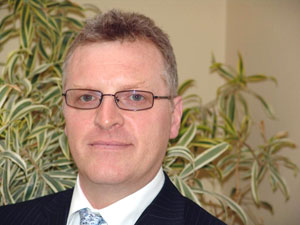 Current Appointment
Consultant surgeon in Guernsey at The Princess Elisabeth Hospital and The Medical Specialist Group
Lead Bariatric Surgeon at the Spire Southampton Hospital.
Other Appointments
Consultant Bariatric Surgeon at the Alexandra Hospital (BMI) Manchester
History
Mr Van den Bossche has 15 years' experience in bariatric (weight loss) surgery.
After attending medical school at Leuven University in Belgium, he completed his surgical training in 1995, followed by a two-year fellowship in laparoscopic surgery with Dr Jacques Himpens, one of the pioneers of advanced laparoscopic and bariatric surgery.
His next appointment was attending surgeon at the private St Elisabeth Hospital in Brussels.
In 1999, Mr van den Bossche was appointed Consultant General Surgeon in Guernsey, Channel Islands. In the following years he introduced and developed laparoscopic (keyhole) surgery, establishing the island as a centre of excellence for laparoscopic surgery.
In 2002 he started a private bariatric service with Mr Bailey in Southampton at the BUPA hospital (now Spire). This practice has developed into a large centre for bariatric surgery with a strong reputation for excellence, quality, multi-disciplinary teamwork and patient focussed care.
Mr Van den Bossche has mentored a large number of surgeons throughout the UK.
He has performed live surgery at several surgical conferences throughout the globe, has given lectures at international medical congresses and has published in peer reviewed surgical journals.
Memberships
BOMSS: British Obesity and Metabolic Surgery Society
IFSO: International Federation for the Surgery of Obesity
ASMBS: American Society of Metabolic and Bariatric Surgeons